Pens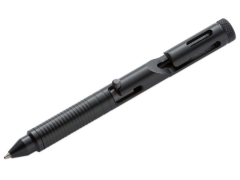 Innovative new Böker Plus design, made of lightweight but durable Aluminium. The black or grey anodized body has a...
$ 60.46
Significantly shorter, a littler thicker in circumference and with a traditional clip, the cal. .50 K.I.D. is very comfortable...
$ 60.46
This ingenious design by Rainer Wenning and knifemaker Thomas Braunagel will be a must for those wanting a tactical pen with a...
$ 110.87